Buy MimioTeach &
Get MimioMobile FREE
Get Interactivity, Collaboration, and Assessment!
Our MimioTeach solution turns any whiteboard into an interactive whiteboard using a classroom computer and a projector—you get whole-class learning in under a minute! For a limited time, you also get our MimioMobile collaboration and assessment app FREE for 3 years for the entire classroom, allowing teachers to share, present, and control the MimioTeach area from anywhere in the room using their mobile device.
How It Works
Purchase the MimioTeach portable interactive whiteboard for $699 and receive a FREE 3-year MimioMobile classroom license (valued at $200). Offer is valid from March 15, 2018 through June 30, 2018.
MimioTeach: An Interactive Whiteboard in Under a Minute!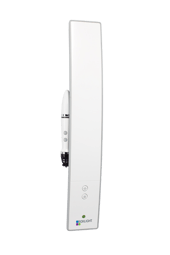 Interactive whiteboards can be expensive and complicated, and most must be permanently installed. Not anymore!
The portable MimioTeach bar attaches to any whiteboard and can be moved from one classrooom to another.
Makes it affordable to bring interactive technology to your classrooms.
Includes MimioStudio™ classroom software, which allows you to create dynamic lessons and collaborative activities, and perform formative and summative assessment. You can also seamlessly open a variety of files—including Notebook, Flipchart, Blackboard, and PPT—then save your lessons as MimioStudio .ink files.
Watch the MimioTeach Video Now!
MimioMobile Offers Collaboration, Assessment, and One-To-One Learning—Simply and Easily.
In addition to collaboration and assessment, teachers can share, present, and control the MimioTeach area from anywhere in the classroom using their mobile device.
Share any combination of the students' work on the front-of-the-class display, creating greater collaborative and cooperative learning for up to 50 students.
Compatible with Apple and Android phones and tablets, as well as any device with a supported web browser including Chromebooks, Windows and Mac laptops, Windows Surface tablets, and more.
Connects in just seconds to the teacher's MimioStudio™ software—no need to remember IP addresses or complicated logins.
Watch the MimioMobile Video Now!
Simply fill out the form to get this offer today!
TERMS & CONDITIONS: Special offer available to K-12 education customers located in the United States. Offer is good on qualifying product orders placed between March 15, 2018 and June 30, 2018. Offer is not transferable, cannot be combined with any other offer, is not redeemable for cash, and may not be used to receive credit for previous orders. Offer does not include freight, installation, or applicable taxes. Offer is subject to change or end without notice.