Thank you for your interest in our Have Science. Will Travel. STEM on the Move. webinar
Download the webinar recording and Q&A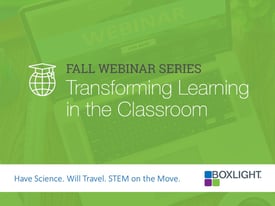 We're making this webinar available for those who missed it or want to view it again!

In our recent webinar, Travis Rink discussed how you can help bring inquiry-based learning to the science lab and perform experiments on the go using the Labdisc portable STEM lab—for all students from K-12.

You may access the recorded presentation by clicking on the link below, along with a list of questions and answers from the webinar:
Free Big Guide to STEM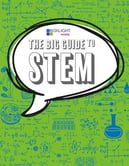 A focus on STEM learning is necessary in order for students to be competitive in the future job market. In fact, STEM occupations are growing at a rate of 17%, compared to 9.8% in other professions. It's time to make STEM a priority for all students. In this guide, we discuss the many ways to incorporate STEM learning into the classroom.

Simply fill out the form to download our valuable guide now!