Act on Relief Funding Now – How It Can Be Used to Address Learning Loss and Meet Student Needs Webinar Recording
Presented by Dr. Don Gemeinhardt, Director, Strategic Grants and Finance Development, Boxlight; Dr. Alex Leis, CEO, Boxlight-EOS; and Hannah Olson, Product Manager of STEM Solutions, Boxlight, and Co-Founder, MyStemKits

Moderated by Aleasha Stevens, Education Consultant, Boxlight

Sign up today to watch this on-demand webinar.
In this edLeader Panel, watch Dr. Don Gemeinhardt discuss the how, what, when, and why's of the federal relief funding. For those who have attempted to apply for funding but have been overcome by the process, this is a must-see discussion since many applications are due soon.
Also learn about solutions to help teachers improve instruction, even via remote or hybrid learning. These solutions meet many of the criteria of federal funding requirements including but not limited to addressing learning loss, providing and conducting activities for students with unique needs, and planning for long-term school closures.
About the Presenters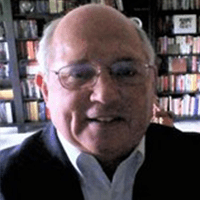 Don Gemeinhardt, Ed.D., MBA, MSS, (Colonel, Retired USAF) is Director of Strategic Grants and Finance Development at Boxlight.
Dr. Gemeinhardt's experience goes from teaching for 30 years both in and out of the Air Force to currently teaching in education, law enforcement, and business programs and as a curriculum developer in these areas. Dr. Gemeinhardt started out teaching in K-12 as an assistant teacher and from then on loved the educational and training field. After retiring from the Air Force in 2003 he worked for several years in the simulation training development area for the Research Triangle Institute in a wide variety of education, training and analysis efforts and wrote several papers in these areas. Through his own company, Educational, Development and Training (EDT) Systems Inc., he consults for various companies like Boxlight Inc., assisting organizations in grant and proposal efforts along with consulting in various DOD and DHS and DOE efforts in learning management systems.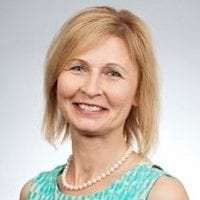 Dr. Alex Leis
Dr. Alex Leis is the founder and CEO of Boxlight-EOS Education, a leading provider of professional development services to educators and school administrators. The company specializes in large-scale PD implementation programs focused on teachers using technology to improve teaching and learning. Dr. Leis is an expert in the field and brings decades of both academic and business management experience in both Europe and the United States, including senior leadership positions at Ipsos, ImmediaEDU and now Boxlight.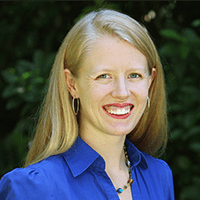 Hannah Olson
Hannah Olson is a product manager at Boxlight and one of the co-founders of MyStemKits.com, now home to the MimioSTEM suite of curricula for all Boxlight STEM products. As part of her role, she focuses on developing engaging lesson plans and design challenges for K-12 STEM educators which utilize the Robo 3D printers, MyBot robots, and Labdisc sensors. She creates 3D-printable kits, design challenges, programming activities, and virtual kits so teachers can utilize their STEM technology easily and effectively in their classrooms.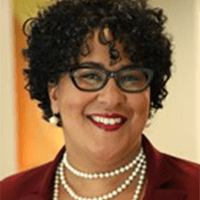 About the Moderator
Driven by a passion for learning, Aleasha Stevens has dedicated her life to advocating for the needs of all learners as a classroom teacher, literacy program director, VP of education services, and now education technology consultant for Boxlight where she is leading the Boxlight Virtual Classroom where education professionals can experience best practices in technology evaluation, adoption and integration through virtual demonstrations. Aleasha's lifelong love of learning has earned her bachelor's and master's degrees in education as well as professional certifications as a reading specialist, project manager, and classroom management specialist. In her spare time, Aleasha maintains her connection to the classroom by teaching English as a second language in France.